• Joel Griffies, DVM, Diplomate ACVD, Board Certified Veterinary Dermatologist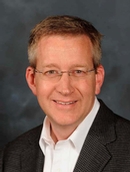 Dr. Joel Griffies is a 1992 graduate of Auburn University's College of Veterinary Medicine. After graduation, he worked in small animal and emergency practice for 7 years in Metro Atlanta, GA. In 1994, he began a small animal practice in Lawrenceville, GA where he developed a love for dermatology and a need to learn more. In 1999, he relocated to southern California to begin a residency with Animal Dermatology Clinic. Dr. Griffies completed his residency in 2001 and became a shareholder of Animal Dermatology Clinic shortly thereafter and has been an integral part of Animal Dermatology Clinics since.
Dr. Griffies is a diplomate of the American College of Veterinary Dermatology (ACVD) and co-owner and member of the Executive Board for Animal Dermatology Clinic. Dr. Griffies has lectured at a variety of veterinary conferences and meetings locally, regionally and nationally. In 2010, he moved from California back to the southeast and is the senior Dermatologist at Animal Dermatology Clinic, Marietta in the metro Atlanta area.
Dr. Griffies areas of special interest include topical therapies, endocrinopathies and allergic dermatitis.
• Christie Yamazaki, DVM, Diplomate ACVD, Board Certified Veterinary Dermatologist


Dr. Yamazaki obtained her bachelor's degree from UC San Diego in 2007. Reconsidering her previous career plan, she began working in a multi-specialty veterinary hospital as a receptionist, eventually becoming a technician in their dermatology department. She worked in this position for 3 years, and found herself drawn to the potential of becoming a veterinary dermatologist herself.
Dr. Yamazaki graduated in 2014 from the Atlantic Veterinary College at the University of Prince Edward Island (Canada). She moved back to San Diego and completed a rotating internship at VCA Emergency Animal Hospital and Referral Center, followed by a dermatology specialty internship at Veterinary Specialty Hospital, and then eagerly accepted a residency position with Animal Dermatology Clinic in 2016.
Outside of the clinic Dr. Yamazaki enjoys yoga, reading food blogs, volunteering as an active member of the Junior League of San Diego, and exploring farmer's markets with her husband and two chihuahuas.
• ___________________ DVM, Residents

• Arden Klinczar, DVM, Resident

Dr. Arden Klinczar is a Georgia native and received her Bachelor of Science in Biology with a minor in Chemistry from Georgia Southern University. She was then accepted to and enrolled in the veterinary program at St. George's University and graduated with honors in 2017. Prior to graduation, she completed a clinical year at NC State University. It was during this time she discovered her passion for veterinary dermatology, especially infectious and ear diseases. Following graduation, she completed a rigorous rotating internship at Cornell University before accepting a residency position at Animal Dermatology Clinic in July 2018.
Away from work, Dr. Klinczar enjoys spending her time with her friends and family, traveling and cooking. Whenever possible, she enjoys getting outside and hiking with her island dog, Banks.