< All Veterinarians
Wayne Rosenkrantz
DVM, Diplomate ACVD, Board Certified Veterinary Dermatologist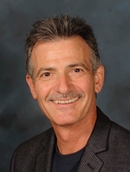 Dr. Rosenkrantz is a 1982 UC Davis graduate, who completed a private practice internship in 1983 and joined Dr. Craig Griffin for a residency-training program in 1983. His program was combined with interaction at the Medical School at UC Irvine and he achieved Diplomate status in the American College of Veterinary Dermatology (ACVD) in 1986.
Dr. Rosenkrantz has served on the ACVD and Australian Board of Examiners. He is a past chairman of the ACVD Research Funding Committee and has served on multiple past and present World Congress of Veterinary Dermatology Organization Committees. He is also currently a board member of the World Association for Veterinary Dermatology (WAVD), which functions as a governing body for the WCVD and promotes the advancement of veterinary dermatology internationally. He is a past president of the executive board of the ACVD and has served on the ACVD board for 12 years.
Dr Rosenkrantz was awarded the DVM Pharmaceutical Award of Excellence for his contributions to veterinary dermatology. He actively lectures throughout the United States and abroad and has also been an instructor for the European School of Advanced Veterinary Studies since 2005. He is also a clinical instructor for the Western Veterinary Medicine College in Pomona California for his involvement in clinical rotations of veterinary students at the Tustin location.
He has published many articles and book chapters on small animal and equine dermatology, including significant contributions to the Current Veterinary Dermatology, the Science and Art of Therapy and well as the therapy section in the 7th edition of Muller and Kirk's Small Animal Dermatology. He is also a co-editor of a new textbook, Veterinary Allergy and Immunology.
His special interest include: veterinary dermatology therapeutics, feline and equine dermatology, dermatohistopathology, canine alopecia, immune mediated skin diseases and chronic allergic skin and ear disease management.