< All Veterinarians
Rusty Muse
DVM, Diplomate ACVD MANZCVS, Board Certified Veterinary Dermatologist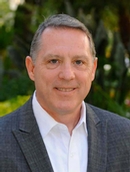 Dr. Rusty Muse received his Doctorate of Veterinary Medicine from Louisiana State University. He completed his residency at Animal Dermatology Clinic- Tustin and the University of California Irvine Department of Dermatology in 1995, and became a Diplomate of the American College of Veterinary Dermatology in 1996. He is also a registered specialist in dermatology in Western Australia.
Dr. Muse is an owner of the Animal Dermatology Group and receives cases in Tustin and Long Beach CA. He is also a managing director of Perth, Western Australia.
Dr. Muse is a member of the American College of Veterinary Dermatology (ACVD), the American Academy of Veterinary Dermatology, the dermatology chapter of the Australia and New Zealand College of Veterinary Scientists, the Southern California Veterinary Medical Association, and Kentucky Veterinary Medical Association.
He has been active as a Diplomate in the ACVD and served as President of the Executive Board for the College from 2012-14. He has also been the past Secretary of the College, past Chair of the Research Funding Committee as well as a member and Chair of the Credentials Committee. Dr. Muse was the Publicity Committee Chair for the 7th World Congress of Veterinary Dermatology (WCVD7) held in Vancouver, Canada in 2012. He also sits on the Administrative Committee of the World Association for Veterinary Dermatology in his current role as Secretary of the 9th WCVD meeting to be held in Sydney, Australia in 2020.
Dr. Muse is a native of Maysville, KY and graduated from the University of Louisiana in Lafayette before being accepted to veterinary school. His outside interests include tennis and travel. Current pets include 3 great cats named Karl, Dieter and Hans.