< All Veterinarians
M. Kelly Keating
DVM, DACVP, Resident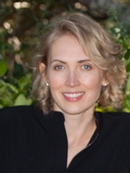 Dr. Keating graduated from University of Minnesota-Twin Cities in 2011 and completed a 3-year anatomic pathology residency at the University of California-Davis culminating in board certification with the American College of Veterinary Pathologists in 2014. She then completed an Infectious Disease Fellowship with the Centers of Disease Control & Prevention (CDC) and stayed on as a Staff Pathologist. After this she worked in drug safety assessment with Charles River Laboratories. She has co-authored multiple peer-reviewed articles, and book chapters primarily in the field of infectious disease pathology.
Missing the clinical world and always having an interest in dermatology she started a dermatology residency with Animal Dermatology Clinic in 2019 with the goal of merging her interests of dermatology and dermatopathology.
Outside of the clinic, Dr. Keating enjoys spending time with friends and family, including her 6-year-old orange tabby cat. She also enjoys outdoor and culinary adventures, such as rock climbing, hiking, spending time at the beach, baking sourdough bread and vegetable fermentation.