< All News
Pigs need sunblock too!
Severe skin lesions associated with ultraviolet light damage
Here is beautiful Lily, a Landrace pig who is part of a community farm. ADC Perth, met with Lily's owners after they reported that she was suffering from severe skin lesions associated with ultraviolet light damage and sun exposure resulting in skin damage and skin tumours. Under general anaesthesia at our Murdoch location, these lesions were frozen with liquid nitrogen (cryotherapy) by Dr. Mandy Burrows and Dr. Richard Malik. Lily was unphased during the procedure and resumed playing happily in the mud within 24 hours of being treated.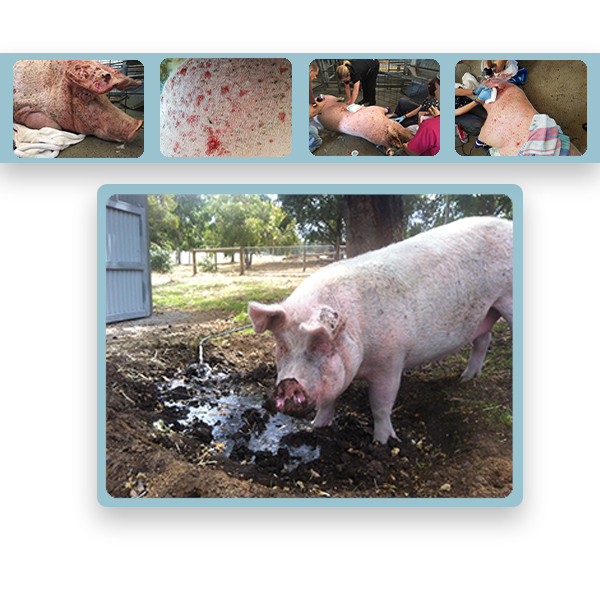 Animal Dermatology Clinic has a number of strategies for dogs and cats with solar lesions and tumours from sun exposure ranging from topical chemotherapy to laser resurfacing as well as cryotherapy.

Please contact us if you would like more information.